Welcome to the Nelson Resort & Conference Centre...
Update - we are changing names to Hotel Nelson as of July 2018.  The new website is www.hotelnelson.com.au. It's the same owners and staff, just a new name to better reflect our property. We still have some great resort features like the steams room, heated pool, Bocce etc, however we think "Hotel" better suits us..... think full service, mid-sized hotel with the freindliest staff in the number 1 location in the area!!
Our hotel has been completely re-designed and refurbished, and offers the most modern, comfortable and central accommodation in Nelson Bay.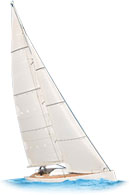 Stay with us in the heart of Nelson Bay and have a real holiday, one where you can walk 2 minutes to everything that makes the Bay great - stroll to the cafes for coffee, town centre for shopping or the Marina and its boats, bars and restaurants. We are also close and within walking distance to two iconic beaches - Nelson Bay & Dutchies.
Or if you prefer to relax then there is no need to leave our resort. Lounge by our solar and electric heated pool, work up a sweat in the gym, de-stress in the new steam room, or just relax on your balcony and watch the world go by.
We offer a host of luxuries you would expect on your well earned holiday, such as a leisurely breakfast in our smart  cafe serving perfect bacon & eggs. The Little Nel Cafe is open 7 days for breakfast, serving organic barista made espresso and awesome eggs.
Our rooms have all been renovated extensively and designed by interior designer Amanda Beazeley, and all now offer new Sleepyhead Pillowtop Beds, LCD TV's, Foxtel and balconies. If you are celebrating a special occasion, consider the best room in town - our top of the range 1 Bedroom King with Spa.